Our Top Ayurvedic Products
Popular Health Product Categories
YAMUNA PHARMACY is today one of the leading pharmacies serving a large clientele. Our products guarantee quality and efficiency. We offer our products at competitive prices. We commit ourselves to total customer care and satisfaction by delivering world class products and services,ensuring that the products delivered are the updated ones. We provide classic marketing support for medical fraternity and a committed approach for enabling an organizational development that will deliver. Our Motive : To provide medicine to every class at affordable price.
We have gained customer satisfaction due to many reasons:
4. Experienced and diligent professionals.
5. Quality of the product is unbeatable.
6. Our company is based on honesty,trust and customer satisfaction.
We are on 24 Hr call support.
Ask Our Expert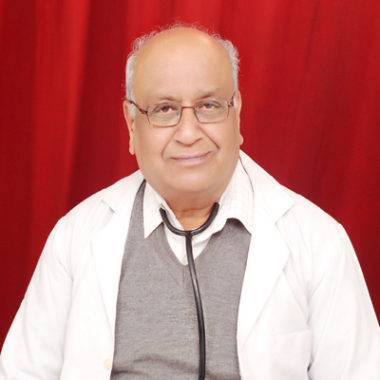 Dr. Satish Jerath
Founder-Partner Yamuna Pharmacy and medical practitioner at Dr. Jerath Herbal Health Center Jagadhari Road,Yamuna Nagar (135001) Haryana, INDIA.
AIMs: 1. Spread awareness about Ayurveda around the world. 2. Prevent and treat diseases and help as many people as possible by bringing them knowledge about.nature and Ayurvedic medicine. Besides having degree in Ayurveda, Dr.Satish Jerath also learned under personal guidance of his respected renowned father Vaidya Purushottam Lal Ji Jerath in a familial atmosphere. Dr.Satish Jerath is experienced in manufacture and medical practice in Ayurveda since 1972 till date.Dr. Satish Jerath also went interactive with physicians' fraternity by disseminating the information of Ayurvedic Products of Yamuna Pharmacy in person all over India. Ayurvedic products of Yamuna Pharmacy were also introduced to renowned Ayurvedic institutions and hospitals. Presently, Dr.Satish Jerath is in regular medical practice at his clinic at Yamuna Nagar and available to the patients for free online consultation. He has vast experience of herbs and their applied uses. He has been on various electronic media for interviews. Dr. Satish Jerath is onboard consultant for neo-formulations and formulation revision with Yamuna Pharmacy
Profile Of Dr. Satish Jerath
Name : Dr. Satish Jerath GAMS (Ayurvedacharya) Date of Birth : 1st May 1951 Clinic Address:Dr.Jerath Herbal Health Center,Jagadhari Road, Yamuna Nagar-135001, Haryana, Bhaarat. Phone No : +91-9991320064 Personal E-mail ID : [email protected] (to contact Dr. Satish Jerath write attention: Dr. Satish Jerath in subject line) (Send all your medical records as scanned copies to this email ID) Website : www.yamunapharmacy.com Professional Education : Graduate in Ayurvedic Medicine and Surgery-GAMS (5 years regular degree course in Ayurveda) Institute :Dayanand Ayurvedic College, Jalandhar, India (1967-1972).